Paradigm Shift towards 21st Century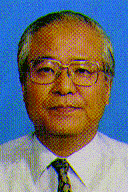 Scientific research related to the mind-body science and information began to expand rapidly during past several years. Recently, research and scientific reports about the mind-body measurements are increasing signicantly. Such reports have been presented to the Mind-Body Society, ME Society, Physiology Society, Brain and Electromyogram Society and others.
Therefore, we thought experts in these field need to cooperate to accelerate research in this fields. It came to light that there was a need for experts to examine unsolved problems in a scientific manner. We have already exchanged Chinese and American experts and as a result, we felt the necessity for a more international exchange of ideas.
So, we combined the meetings held at Tokyo Denki University and National Institute of Radiation of Japan into one and established a new society.
I was nominated as the first president as I began research in this field at an early stage. When I think about advancing this field, I decided to accept the presidency. I look forward to the cooperation of the board of directors and the members, and I will make an utmost effort to help this society develop.
Yoshio MACHI, Ph.D., Former President, ISLIS
---

Return to homepage.
---
Last Modified: February 24, 1999

Questions, comments, or problems: islis@a-iri.org